About The Green Electrician
Hydro Independent
Energy Savings
Knob and Tube Removal
Renovating House
Light Bulbs
Lighting Options
Ceiling Fan
Dimmer, Timer & PIR
Power Centre
Electric Car Charge
Kitchen Under Cabinet
Wired Smoke Detectors
Go Outdoor and Solar
Emergency Power Generator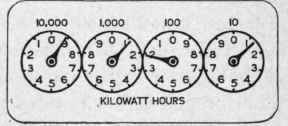 The Green Electrician helps Toronto, Etobicoke, Mississauga and GTA save kiloWatt hours. Anyone familiar with high school physics or a Hydro bill knows, that kilowatt hours are units of electrical energy we use in everyday life. Supply of energy, as any other commodity, is limited. On the other hand continuous development of our civilization and lifestyle is energy hungry and far from being sustainable. The World Bank statistics prove, that Canadians are highly dependent on electrical energy. The world average electrical energy use per capita is about 2,700 kiloWatt hours a year. Canada is in the top five consumers with 15,137 kiloWatt hours a year per capita. Moderate changes could eliminate some energy waste and yield high total kiloWatt savings.


---
The Green Electrician is residential /commercial contractor and does all regular maintenance, repair and new installation electrical work on the electrical power supply for your home/small business, and all electrical branch circuits making up your home/small business electrical network. Starting from the hydro service entrance from the street, service mast and meter, to electrical panels, breakers or fuses; to conductors of all sizes and colours, to electrical switches, receptacles, devices and fixtures.

---



<<<<<<< In case you are energy and environment conscious and you would like to consider some green alternatives, please read the green column on the left, handling the subject of possible improvements to your project.





The red column on your right discusses some popular drawbacks associated with the overuse of the electrical energy in every day's life. >>>>>>>



Electrical energy is arguably the most expensive form of energy available in Toronto, Etobicoke, Mississauga and the Greater Toronto Area ( GTA ). Its use and prices are skyrocketing. There are two opposite principal reasons for saving energy, and a million of shades of it in between. One end of the spectrum is using the latest achievements in energy saving technologies, and being proud of it. It is more about saving the kilowatt hours for the sake of it. The opposite end of the spectrum is purely economical, usually with a few months expectation of return on investment in technologies. This end considers rather saving dollars than saving kilowatt hours. Both approaches are legitimate and require understanding of certain vehicles you can use to reach your goal. The Green Electrician is here to help you.


Lets consider how we put to work the ENERGY we bought from the utility. It is as simple as the equation below:

ENERGYkWh + DEVICE(heater, bulb) = REQUIRED OUTPUT(heat, light)

Assuming that we want to use less ENERGY (and eventually pay less for it too), but we expect our REQUIRED OUTPUT to stay at least the same or be better, we will need to use a different DEVICE in our equation. Most likely the new DEVICE will be more expensive too.


Please, check Contact The Green Electrician page for the ways to get in touch with us. Our reviews are published in popular Business Directories and our Reviews page.

Price of The kiloWatt hour
The Worst Offenders
Minor Offenders
Vampire Loads
Recessed Pot Lights
Incandescent Bulbs
Electric Heat Floor
Microwave Oven
Computer/Entertainment
Gas Supply Safety