Our Clients Write Reviews in Popular Trade Directories
The Green Electrician is listed in several trade directories.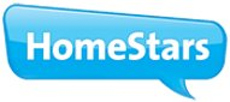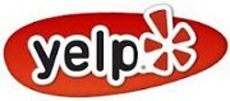 Good service deserves good review. Here are some reviews our Customers wrote:
Gilles from North York - Evse Installation
Did a great job installing my J1772 plug for my electric car.
Raj from Seaton Village - 240 volt circuit for dryer, new panel
Very pleased. Kaz will be my new stand-by electrician. Initial contact was responsive and punctual. It was clear from his assessment that he is knowledgeable and experienced. He gave several options and explained them. (We ended up needing a new panel to install a dryer circuit). His quote was very competitive. He put in an unexpectedly long work day, including hours of drilling a hole through a cinder block wall for the dryer vent. Still, no surprise costs. True to his name, he is environmentally low-impact, driving a very fuel efficient vehicle and minimizing waste. No green-washing or guilt-premium here -- he walks the walk and doesn't charge extra for it.
Bill from Mississauga - Pot-Light Installation
We were very happy with Kazik's work ethic and professionalism. The work done that we had done is excellent. Kazik's guarantee on his work goes above and beyond what we expected! We would not hesitate to recommend Kazik for any future electrical project. Thank you Jack!!
Agatha from Toronto - Outside Lights Installation
I am writing to recommend the services of The Green Electrician, Kaz. We have been using this company to assist us in our small renovation/electrical projects for the past five years, and have always been completely satisfied. They do an excellent job, are always punctual, and offer the most competitive rates in town. We have also recommended them to our family and friends without any hesitations, for all electrical related jobs. They have been very reasonably priced, and have done exactly what we've asked of them. I'm happy to recommend the services of Kaz, The Green Electrician. If you have any questions, feel free to contact me.
Rodney from Mississauga - Kitchen, Bathroom Electrical Work
We had the pleasure and opportunity to ask Kaz for his services for couple projects. He worked on electrical in our bathroom and kitchen. We are truly thankful for the work he did. Our house was a true nightmare for any electrician. Not for Kaz. He managed to bring everything to code. Took the time to explain things, was very professional and pleasant. When people say that lighting in the house is important, well let me tell you; once he was finished i fell in love with the house all over again. Lighting he recommended made my kitchen look like the once in a decor magazine. I strongly recommend Kaz for any project.
David K. from East York - Electrical Issues
I am extremely satisfied with the service provided by Kaz. We had a number of electrical issues in the home: a tripped fuse (that required rewiring some outlets), a damaged receptacle, and faulty lighting among others. He came promptly and provided courteous and thorough service while explaining what he was doing at each step. I would highly recommend Kaz, aka The Green Electrician, to anyone looking for a professional and experienced electrician who cares about quality and honesty at a very reasonable price!