About The Green Electrician
Hydro Independent
Energy Savings
Knob and Tube Removal
Renovating House
Light Bulbs
Lighting Options
Ceiling Fan
Dimmer, Timer & PIR
Power Centre
Electric Car Charge
Kitchen Under Cabinet
Wired Smoke Detectors
Go Outdoor and Solar
Emergency Power Generator

My name is Kaz, and I am President of The

Green

Electrician. We are a local, residential / commercial electrical contractor serving energy conscious residents of Toronto, Etobicoke, Mississauga and the Greater Toronto Area ( GTA ). Doing more with less is the main engine of our operation and we strongly support such attitude of our customers.
As an environmentally conscious enterprise, we try to leave as small carbon footprint as possible. Our vehicles are small and energy efficient and our tools are as small and as smart as possible. All our recyclable waste is separately disposed of. When it comes to advertising, we do not force anyone to cut trees. The

Green

Electrician relies on the Internet and word of mouth. Our vehicles are easy to notice on the street. These are just some of the features setting us apart from the competition.



We are Licensed Electrical Contractor ECRA/ESA Licence # 7009858.




Thank You for Your Business
Kaz (Kazimierz) Dziak M.E.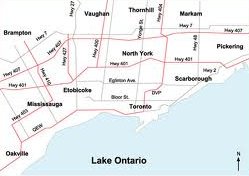 We are located in Etobicoke, Ontario.
Please, check Contact The

Green

Electrician page for the ways to get in touch with us.


Price of The kiloWatt hour
The Worst Offenders
Minor Offenders
Vampire Loads
Recessed Pot Lights
Incandescent Bulbs
Electric Heat Floor
Microwave Oven
Computer/Entertainment
Gas Supply Safety