About The Green Electrician
Hydro Independent
Energy Savings
Knob and Tube Removal
Renovating House
Light Bulbs
Lighting Options
Ceiling Fan
Dimmer, Timer & PIR
Power Centre
Electric Car Charge
Kitchen Under Cabinet
Wired Smoke Detectors
Go Outdoor and Solar
Emergency Power Generator
The most of today's lighting circuits could include devices like dimmers, timers or PIR; limiting time or the amount of electrical energy used by the circuits. If properly set up and used, they could substantially lower the amount of electrical energy used by the given circuit.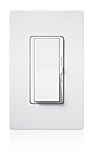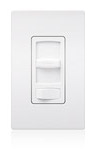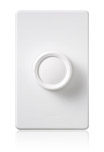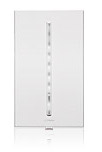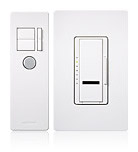 Dimmers limit the amount of energy supplied to the light fixture. Ancient dimmers used to heat up the switch box with the energy they stopped, before hitting the lights. This kind of "action" is history by now. Dimmers that are available today on the market really filter only the amount of electrical energy required at the moment. All incandescent lights are dimmable by default, and on the contrary, all fluorescent lights are not dimmable by default. Just to make life a little bit more complicated, some of CFLs and LEDs are dimmable, and some are not. This information is usually written on the bulb or on the package. Dimmers are not created equal as well. The majority of dimmers for the home market has a handling capacity of up to 600 Watts and is good for incandescent bulbs, but usually not so good for CFLs and LEDs. Since dimmers have some electronics inside, experimenting which particular design of a dimmer and the CFL / LED bulb could be costly. It is much safer to use a dimmer with a load handling capacity of 150 Watts or less. These dimmers are rare and have a limited quantity of faceplate designs, but were built specially for the CFLs / LEDs. Most dimmers and timers have a minimum load of 40 Watts and do not work below it.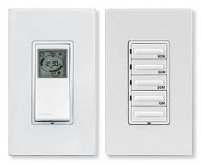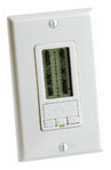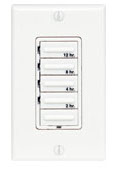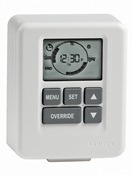 Timers turn the electrical circuit on and off. They control when the circuit is powered up and uses electrical energy. Two general groups of timers are used. The first group controls how long the circuit stays on from the moment it is turned on and goes off after the amount of time we asked for. It is usually up to 30 minutes. The second group is programmable and runs in a cycle of programmable on's and off's on a daily or weekly scale. There is a wide range of timers such as semi mechanical, heavy duty, outdoor, special purpose, etc.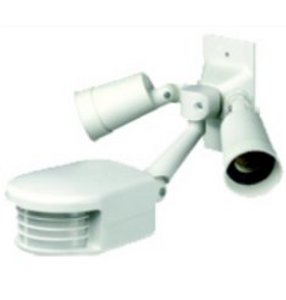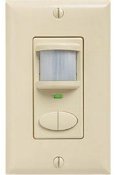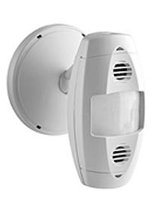 PIR stands for Passive Infra Red. In our applications it is a switch being able to see heat source (like a person or an animal) in its view range, and turns on the electrical circuit accordingly. PIR sensing devices come in a wide variety of view range angles, from 45deg to over 180deg. The most popular models have one sensor head and lights installed on the common fixture, and are used for the outdoor lights. The Green Electrician could build you a system of several PIR locations and several light fixtures linked by wires. If properly set up and adjusted, PIR controlled lights do not waste electrical energy and are on only when needed. PIRs have a power handling range and may not work below 40Watts of load in switched circuit.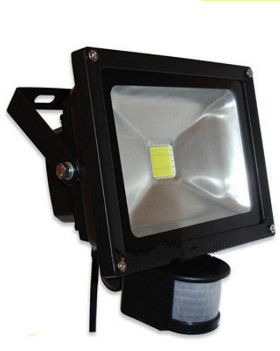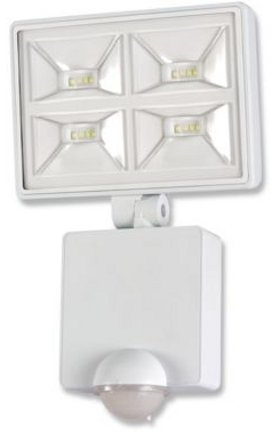 Price of The kiloWatt hour
The Worst Offenders
Minor Offenders
Vampire Loads
Recessed Pot Lights
Incandescent Bulbs
Electric Heat Floor
Microwave Oven
Computer/Entertainment
Gas Supply Safety